Learn
UI/UX design

with interactive courses

Develop your design skills in no-time with our interactive courses
Interactive courses
Learn UI/UX through interactive lessons and content
Weekly challenges
Practice your design skills and get feedback
Community
Join a growing community of people learning design
Learn better and faster with our
interactive

course

Learning is easier and more fun when you are actively engaged with the content. No online learning platform offered interactive learning so we built our own! We truly believe this new learning experience will help you reach full comprehension at record speed.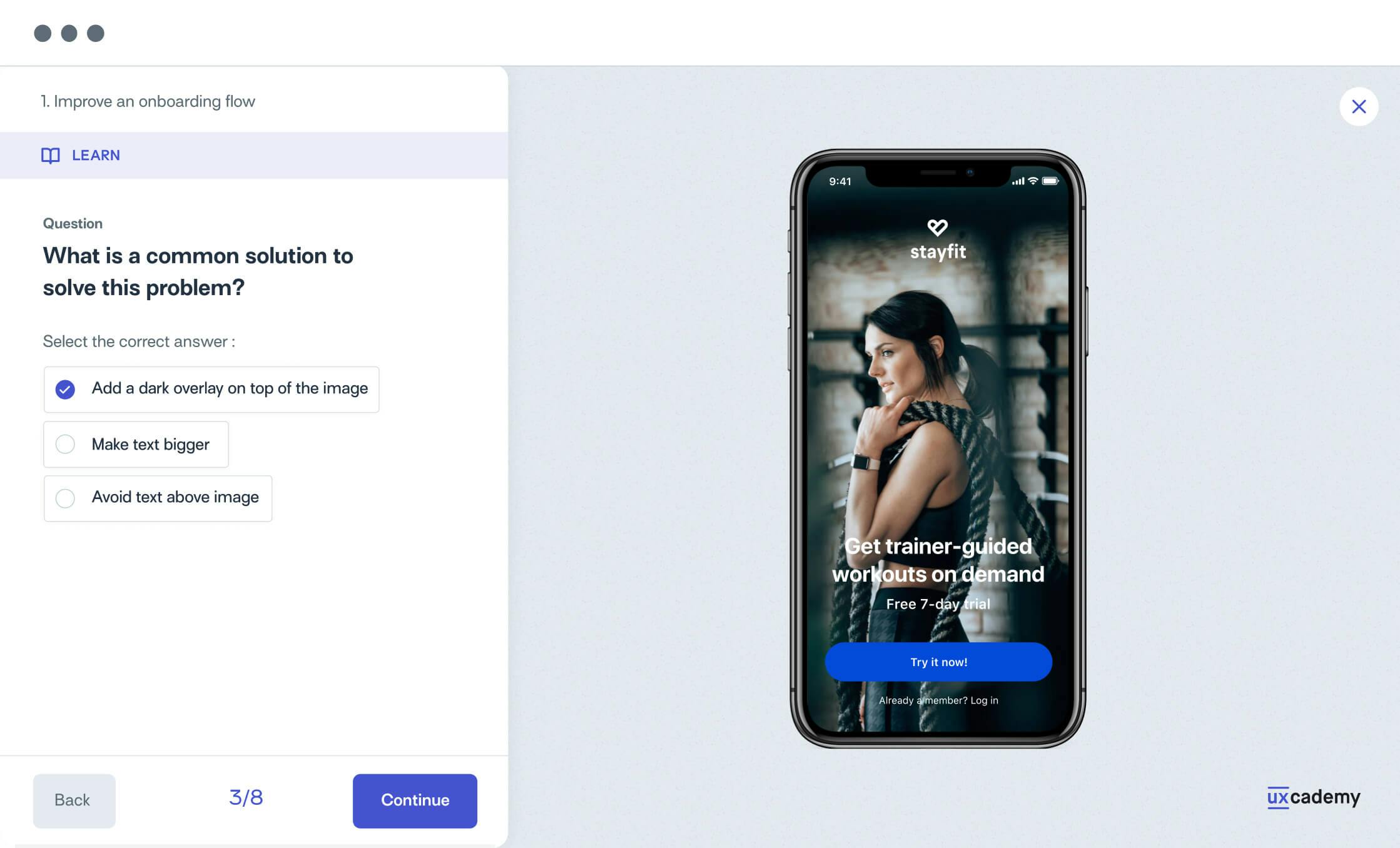 How does interactive learning work?
Quiz based
Solve problems as you make progress through the course. You'll need to think like a designer—no passive video watching!
Real-time feedback
Share your exercises with the community as you go to get valuable feedback that you can apply right away.
Practical
There's no better way to learn than to practice applying new concepts as you go.